The Secretary is the CMS for designers who can code.
Features
It's all about your work
You have full control over projects, with unlimited sections and tags. The unique Flow feature lets you drag and drop content to layout and organise each project. Divide projects into groups and textblocks, and choose how each is displayed: as a slideshow, with a pop effect or one by one.

Make it stand out
Finally, a CMS that hands over the reigns when it comes to design. Zero limitations mean your portfolio will be truly unique. Start with one of the four basic themes included, or create your own from scratch. Edit themes in the browser with the built in theme editor.

Built in support for images, video and audio.
Support for almost all file types. Projects can contain images, video, and audio files and the built in File Cabinet lets you insert files of any type into any page on your site. Embed your Vimeo, YouTube, SoundCloud and other media by simply pasting in embed codes.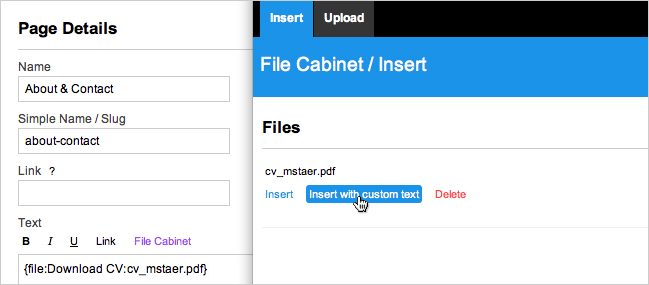 What else?
Ultra simple, functional interface; dynamic pages with customizable content types; a basic blog module; built in thumbnail generator; and plugin architecture for third-party extensions.
Why Secretary?
No limitations when it comes to design.
Other systems confine you to predefined templates, restrict what HTML and CSS you can edit, or are simply too complicated to make even simple changes.
Secretary's visual, drag and drop interface gives you effortless control over your content, and totally open-ended themes means you can painlessly build a truly unique site.
Showcase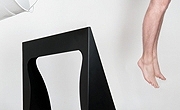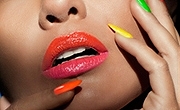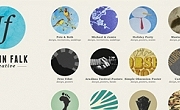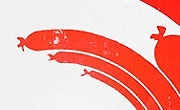 Download
Requirements
PHP 7.0+
MySQL 5+
Linux/Apache server
and a modern web browser such as Firefox, Safari or Chrome (untested in Internet Explorer)
Still on PHP 5?
Download Version 2.4
Donate
The Secretary is free to download and use. Please support the project by donating.
Help & Support
Developer Center
Very soon! Maybe never? Email me.
About & Contact
About Secretary
The Secretary is one of many after-hours projects of designer, artist, and web developer Mikael Staer. It aims to be super clean, ultra simple, yet highly customizable, and most importantly, a joy to use.
More: Changelog
Contact